IKONS SEE is a multidisciplinary and agile team of Software Developers, Business Analysts, Quality Assurance Specialists, IT Recruiters, Digital Transformation and Management Consultants and Marketing Professionals. We are a diverse team with international expertise, versatile and with a deep understanding of our core domains.
Our Distinctive Advantages
Efficiency
Our solutions streamline processes and improve productivity. We build your success in an efficient way.
Scalability
We design and build solutions that can grow with our clients both at the product level and at the delivery level (scalable teams).
Innovative Solutions
Our team of experts continuously strive to introduce new and creative solutions to improve value for our customers.
Cutting-edge technology
We integrate in our operational model continuous learning and research to offer the latest and most effective technology to stay ahead of the competition.
Integration
Our diverse team of technical experts and experience enables us to provide seamless integration with existing systems for added convenience.
Automation
As part of our core value of efficiency and reliable outcomes we offer automation solutions that improve your operational performance.
Mission, Vision and Values
Enabling our clients efficient growth using technology to expand their business.
Enabling our clients efficient growth using technology to expand their business.
Integrity, Agile and Versatile, Commitment
Integrity, Agile and Versatile, Commitment
Our vision is to become a reliable and trusted partner for our clients, helping them to maximize their effectiveness and efficiency, harnessing the power of technology and human centered design, while also providing a supportive and growth-oriented environment for new talent.
Our vision is to become a reliable and trusted partner for our clients, helping them to maximize their effectiveness and efficiency, harnessing the power of technology and human centered design, while also providing a supportive and growth-oriented environment for new talent.
Inhouse Consultants & Software Engineers
Freelancers in our database
End-to-End Projects Areas
Software Development Outsourcing
We provide our clients with exceptional IT solutions delivered by a team of highly skilled professionals. Our expertise lies in team augmentation, nearshore software development, and cost-efficient project implementation. Our clients can trust us to add value to their businesses with our high-quality solutions and experience in the market. With our cost-efficient approach, our clients can enjoy real savings, improved efficiency, and access to a broad range of technical knowledge. By outsourcing software development to us, clients can benefit from our commitment to delivering cost-effective solutions that drive business growth.
Software Product & Solutions Development
IKONS is dedicated to delivering top-quality software development services while upholding our core values of integrity, honesty, and transparency. Our streamlined approach to product development brings efficiency and agility to your business, resulting in robust, dependable, and exceptional software solutions that drive results. Our team of experts leverages the latest technology to create innovative solutions. From concept to launch, we work closely with our clients to turn their vision into a tangible and high-quality software product. Choose IKONS for software solutions that set you apart and give you a competitive edge.
Support & Maintenance
At IKONS, we recognize the vital role of dependable and consistent support in maintaining the success of your software solutions. To that end, we provide comprehensive support and maintenance services to ensure the smooth operation and maximum availability of your software. Our experienced team is ready to assist with bug fixes, performance improvements, and routine maintenance to keep your software running at its best. We believe that technology can be a powerful driver of business success and our commitment to your success is evident in the exceptional support and maintenance services we offer. Trust IKONS to be your partner for unparalleled software support and maintenance.
Planning and Management
IKONS boasts a robust skill set in planning and management, evident in the fact that all of our management teams are comprised of highly skilled and experienced professionals. Our steady success over the last ten years, marked by consistent expansion of our portfolio and exploration of new services, is a testament to the effectiveness of our management strategies. Since 2007, we have been building upon our well-founded and continuously developed management skills and experience. We understand the complex and multifaceted nature of outsourced IT projects and approach each assignment with diligence and thorough planning. Our work breakdown structure and effort allocation are carefully crafted to ensure project success, while our continuous progress review and management of client expectations minimize uncertainty. At IKONS, we are committed to delivering exceptional.
Development and Innovation
After conducting a comprehensive assessment of each client's case, we proceed to enlist developers based on the specific requirements of the project. We employ continuous measurement, analysis, monitoring, and improvement techniques to enhance outcomes while keeping abreast of emerging trends and technologies to deliver top-notch results in a dynamic marketplace.
Talent Acquisition and Formation
In today's competitive and uncertain economy, attracting and retaining quality talent is of paramount importance for success. We recognize that the hiring process is no longer a one-time event, and that it requires ongoing communication and relationship building with potential candidates and employees. Our approach to recruitment focuses on delivering a positive candidate experience through well-defined selection processes and strategic partnerships with leading universities and software academies. Our rigorous formation process includes entry testing and a formal Memorandum of Understanding with the best educational institutions in the country. The result of this process is a pipeline of highly skilled junior developers, with 80 being trained in 3 cohorts per year and over 12 cohorts to date. This has resulted in over 300 applicants for the 2022 cohorts alone. Our approach to talent identification involves comprehensive evaluations, including mid-exams, final exams, and project assignments. At IKONS, we are committed to identifying, developing, and maintaining long-term relationships with talented individuals.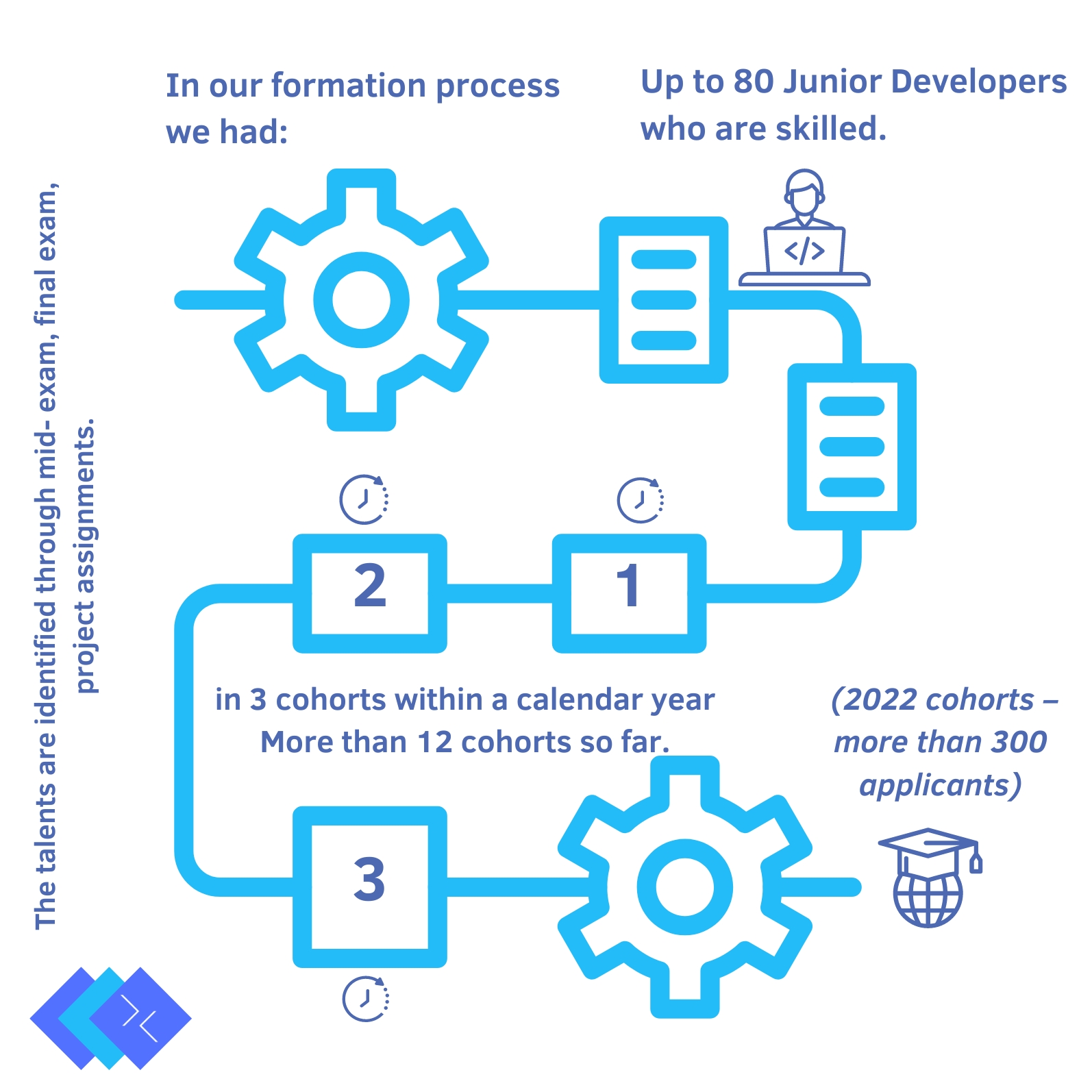 Diligence, Quality and Assurance, Testing
A critical phase in software application development involves utilizing standard industry development tools, automated testing, and build processes to program and meticulously test the software. Employing automated build processes and testing procedures ensures software quality, detects coding issues, and enforces specific development regulations before deployment. Our team employs diverse testing approaches, including integration testing to assess whether combined components of an SAP application operate accurately (in a QA environment with practical test data), regression testing to verify that new changes do not adversely affect the existing working code, performance testing to confirm that SAP applications function efficiently under anticipated workload (load, volume, and stress testing to pinpoint system bottlenecks), functional testing to ensure the SAP implementation meets business requirements (involving participating in design document reviews and generating test requirements, scenarios, scripts, and cases), and user acceptance testing (UAT) to validate that the SAP system is usable for end-users. End-users independently execute user acceptance test cases that test business processes, functions, documentation (e.g., operating manuals, cheat sheets), and other relevant aspects.
Latest insights, stories, and news from IKONS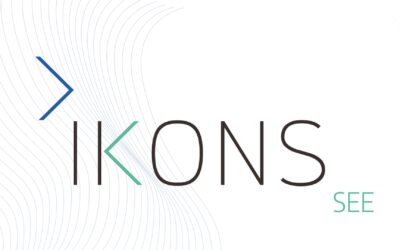 At IKONS, we're passionate about supporting the growth and development of computer software industry, and we've got a...
read more